Name:
Daniel Garzee
Citizenship:
Vigo
Date of birth:
1990
Website:
Daniel Garzee is a young photographer who combines his advertising work in the fashion world with the artistic one, fleeing in this aspect of the most superficial to delve into the depth of aesthetic feeling artifice. He obtains that result by removing the colour of the photographs and adjusting the light and shadows to highlight what people want to reflect, on who he focuses all his attention. His pictures are study photographs completely measured in which nothing is left to chance, a classic and overwhelming black and white which hides their ages, looking images developed by an expert and firm hand, worked in a long career.
His youth is not reflected on his artistic pictures. His deliberation about identity, the life process and serious aesthetic that oppresses its protagonists doesn't give us many clues about his real condition. His portraits look to the past, to the historical sources of the light of Caravaggio or the Victorian portrait, as in the series The trip or Yellow Woman, but at the same time his work goes further starting an investigation into the introduction of new elements, like in the Line series, that leads us to think and approach to images of 70's American underground photograph.

On his advertising side as a fashion photographer he is much more excessive and colorful, playing with saturations and elements to create atmosphere and lively sensations. These two aspects show us a creator full of possibilities who is developing a bipolar job but in direct contact. Two very different looks, even opposite.


Exposiciones
EXPOSICIÓN COLECTIVA?"La suerte de los mortales"?Galería O2?Madrid,2014
EXPOSICIÓN INDIVIDUAL?"Introspección y diálogo" ?Universidad de Salamanca?3K-ART,2014
EXPOSICIÓN COLECTIVA?Espacio nido?Vigo,2014
JÄÄL PHOTO?3K-ART,2014
FERIA DE ARTE CONTEMPORÁNEO?Cuarto Público. Habitación 138. ?Santiago de Compostela, 2013
EXPOSICIÓN COLECTIVA.?PICGLAZE PHOTO PRICE.?Room Mate Hotels (Madrid, Barcelona, Nueva York, Miami, Buenos Aires, México DF, Ámsterdam y Florencia), 2013
EXPOSICIÓN INDIVIDUAL.?"Cavernas rojas para pintores policromáticos" ?Sala BBVA - Vigo, 2013.
EXPOSICIÓN COLECTIVA.?Mención de honor. Balconadas, 2012.
Exposición junto al artista Manu Mimé Proyecto: "Una cita con Fan Fatal"?IKAS ART 2010. BEC Bilbao
PUBLICACIONES
Doze Magazine, 2012 - Photovogue 2012/Act - Doble exposición. Libro sobre fotografía, 2012 - Sicky Magazine, 2012 - Wrong Magazine, 2012 - AnormalMAG, 2012 - Xente Emerxente para V Televisión, 2012 - 190º Magazine, 2012 - TVG/Galicia para el mundo, 2011 - Vanidad, 2011 - Fotonia Magazine, 2011 - 190º Magazine, 2011 - CLmag, 2011 - DOTmagazine, 2011 - On minded sprints, 2010 - Emergentes, 2010 - SIMM, 2010 - La Hormiga Azul, 2010 - The Lonely Walkers, 2010 - In Fashion Magazine, 2010 - 190º Magazine, 2010.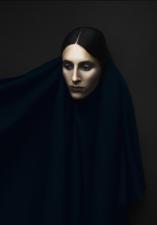 Art Deal project
by Rafael Ruiz
31/10/2014 - 10/12/2014