Name:
Cayn Sanchez
Citizenship:
España
Date of birth:
1982
Website:
Cayn Sanchez starts painting in the streets of Barcelona in the spring of 1999. The graffiti was the medium that allowed him to get in touch with the art world. Thanks to this practice he had the opportunity to travel and participate in events, exhibitions, exhibitions, competitions and projects in which he has shown his interest in social issues.
He began his artistic training with the academic degree of Illustration at the Escola d'Arts Plastiques I Disseny 'Llotja' (2007-2009). After that, he developed the Professional Bastards (2010) project that made 26 murals in which the greatest genocides of the twentieth century is portrayed and that allowed him to travel to Asia where he made interventions in 10 countries of the continent.
After this project he returned to Barcelona after a year and a half traveling around Asia and enrolled at the University of Barcelona where he will graduate in July 2015. In these four years at the Faculty of Fine Arts have allowed him to delve into the hermeneutics of contemporary art and develop a discourse of urban art in the context of contemporary art. Proof of this is the first solo exhibition: "La calle es nuestra" (2012), in the gallery Escalera de Incendios in Barcelona. Later, a grant from the Japanese government allows him to travel back to Asia where he participated in an exchange of one year at the University of Tsukuba (2013/14).
In Japan, in addition to participating in several exhibitions he presented the project "Discarded Material" (2014) where he paints portraits of five homeless from the streets of Tokyo, about five murals created from discarded appliances and exposed in Tsukuba Memorial House . In Tsukuba he also participates in a residency at the Tsukuba Art Center and in a exhibition held in November 2014.


EDUCATION
Grado Superior de Ilustración en la Escola superior de disseny i d'Art Llotja de Barcelona,
del 2007 al 2009.
Graduado en Bellas Artes por la Universidad de Barcelona en 2015.
EXHIBITIONS
· TSUKUBA ARTIST in RESIDENCE – Tsukuba Art Center en Japón en Noviembre del 2014.
Colectiva
· DISPOSABLE MATERIAL - Tsukuba Memorial House en Agosto del 2014. Solo.
· BORDERS - University of Tsukuba en Japón en Junio del 2014. Solo.
· Fem cultura de Barcelona en Diciembre del 2012 y Enero del 2013. Colectiva.
· Convent de Sant Agustí de Barcelona, Diciembre 2012. Colectiva.
· LA CALLE ES NUESTRA – Escalera de incendios en Barcelona en Noviembre del 2012. Solo.
· Galería Birdnest en Mayo del 2010, en Kuala Lumpur, Malasia. Colectiva.
· SURVIVE - Galería Bayu Widodo en el proyecto en Abril del 2010, en Yogyakarta, Indonesia.
Colectiva.
· Centro Cívico Drassanes 2009, Barcelona. Colectiva.
· Centro Cívico Mataró 2007, Barcelona. Colectiva.
· Fem Cultura Barcelona Agosto 2007, Barcelona. Colectiva.
OTHER
A cargo del proyecto MURALISTAS BARCELONA desde agosto del 2007 (www.muralistasbarcelona.com)
Residencia artística en el Tsukuba Art Center de Tsukuba, Japón; durante el verano del 2014.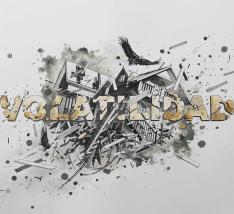 Art Deal project
by Cayn Sánchez
09/09/2016 - 26/10/2016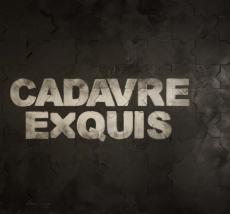 Art Deal project
by Cayn Sánchez
26/06/2015 - 31/08/2015