22/10/2015
Art Deal project
Coaching for artists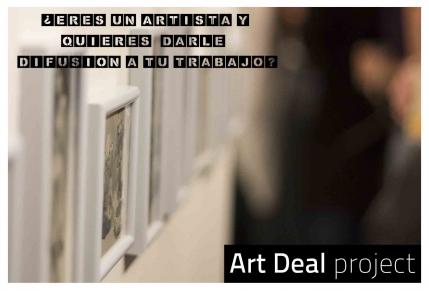 If you're an artist and you need to start your career support and introduce you to the art world, we are the agency you're looking for!
Art Deal project opens its coaching artists.
We help you take your first steps on the professional circuit of contemporary art. We will be your guide to prepare your portfolio and teach you to defend it. We'll find where present, tender and calls that are important to you. We will help you to curate your project and disseminate it to have maximum visibility and proper exposure.
For more information contact us at [email protected]